For this first collaboration, Babyride and 727 sailbags joined forces for a nautical inspired summer collaboration. Driven by the same desire to act for the environment and the same passion for the ocean, we created together a capsule collection featuring a limited edition stroller and two bags, all made from 100% recycled boat sails, which have already navigated the seven seas.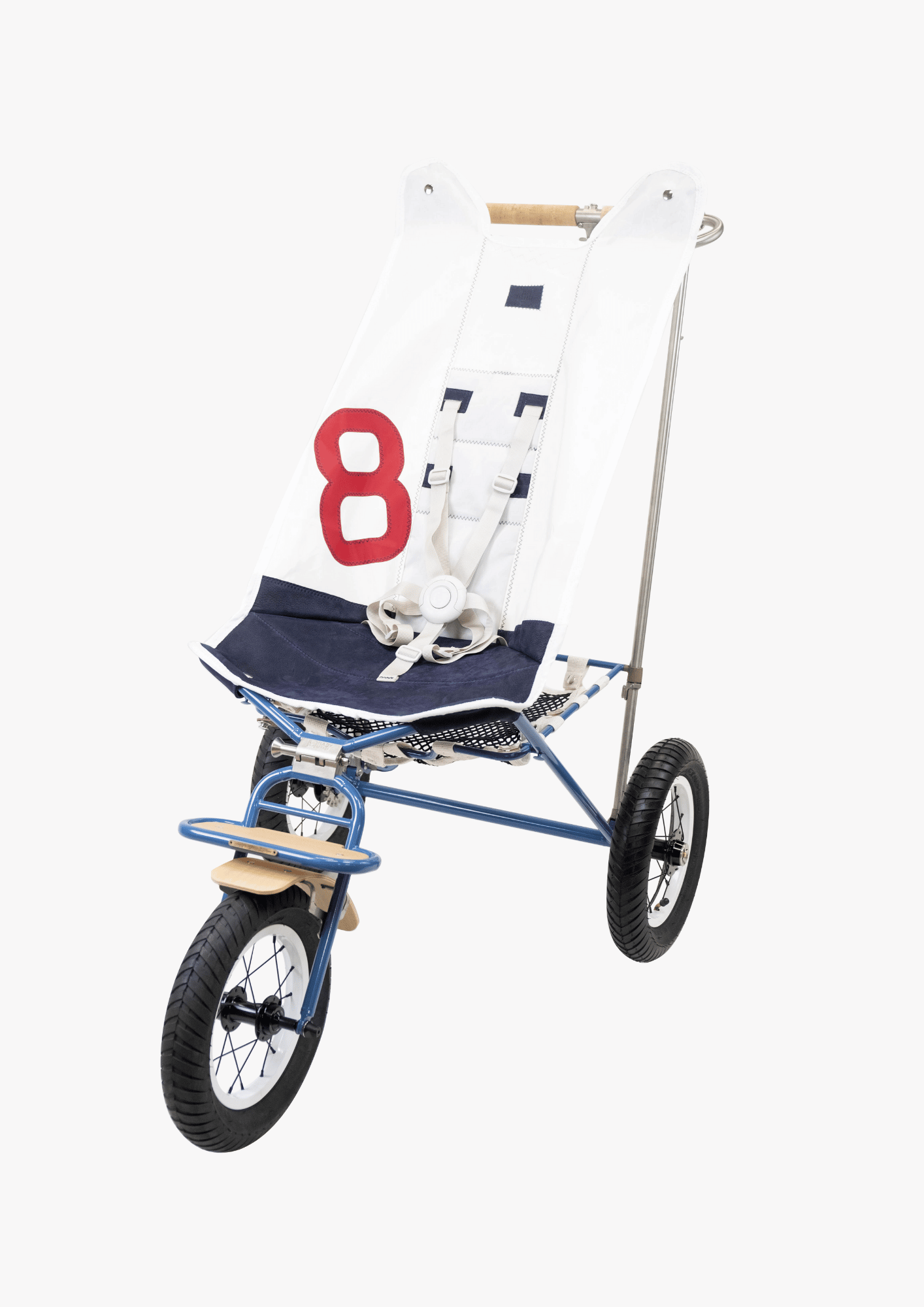 Babyride x 727 sailbags stroller
For summer '22, the two brands are combining their two universes to create a stroller that reflects them : a sunny and summery collaboration. 
La belle poussette 727 echoes the ocean and French savoir-faire with its blue, white and red colors. A unique, top-of-the-range stroller : handmade and numbered in France, with a hammock-seat handmade from 100% recycled boat sails, on which you'll find the certificate of origin tracing the origin of the sail.
Light, comfortable and robust, La belle poussette 727 has been designed to accompany active tribes throughout their holidays, especially in the sand. 
Changing bag
This changing bag is made from leather and 100% recycled sails which have already navigated the seven seas.
Thought for your multiple trips, it is equipped with multiple compartments which will welcome all your baby essentials.
Sailor bag
The seafaring bag par excellence. The Sailor bag is made from 100% recycled sails .
The cut and size of this bag has been inspired by the iconic canvas sacks. It features a navy blue fabric base, and a red "8" number sewn with the iconic 727 Sailbags zigzag stitch.
Designed to hold the wheels of La belle poussette, this large capacity bag will accompany you on your outings to the beach as well as in town.


2-year warranty
& a lifetime repair guarantee

Customer support
We remain at your disposal.